FARM MARKETS
Locally Made Market at Summit Place-
Summit Place Office Complex Facebook Page
The market will be held monthly in the main atrium at the Summit Place Office Complex located at 6737 W. Washington St., West Allis on Wednesdays from 11am- 2pm. 
Kenosha Harbor Market-
Kenosha Harbor Market Facebook Page
We will attend the summer (outdoor) Kenosha Harbor Market.  
The Summer Market 2019 runs Saturdays starting at 9am to 2pm. The summer market begins on May 11th and goes through October 12th.  The market is located at Harbor Park on Second Avenue between 54th and 56th Streets and at Place de Douai near Southport Marina – just west of the Kenosha Public Museum and Civil War Museum.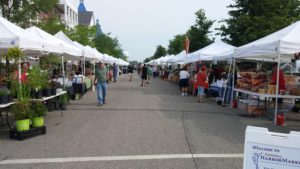 STOP BY!!
*Please note new address! 
You can stop by my home and purchase any of the products we sell when it's convenient for you! Just call ahead and make sure somebody is home to help you-  262-993-2483
Located in the Honey Creek Apartments in East Troy
2789 Honey Creek Ct #607
East Troy, WI 53120